Create your future.
The University of Denver community thrives on open support between students, faculty and alumni—one of the most notable and unique aspects of our 4D Experience. You'll meet people who are just as ambitious and driven as you are, across every academic field. You'll be exposed to diverse voices and have the chance to make yourself heard like never before. No matter your destination, you're bound to find fellow DU students and alumni to join you along the way—all while receiving meaningful mentorship from dedicated members of the DU community. 
When we started Love Grown after graduating from DU, there was no better place to get the company off the ground than Colorado.

Maddy Hasulak, Sociology major, Spanish and Wellness minors
Career Support: With help from our Career & Professional Development, 92 percent of our students have a job or are in grad school within six months of graduation. We're here to help with internships and career development so that you'll have the tools you need to start your post-grad life on the right foot.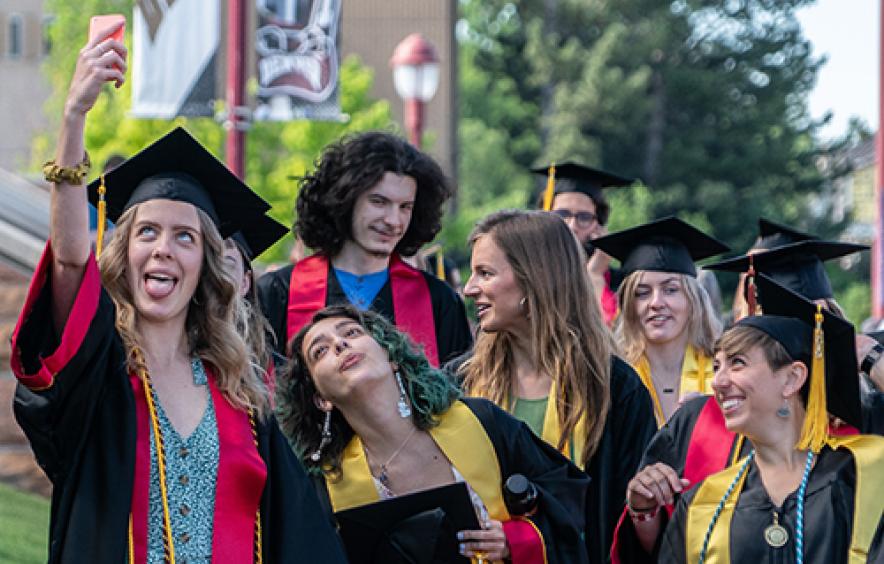 Alumni Network
With an alumni community of over 140,000 members spread across the nation and the globe, you'll find support no matter where you go. Our alumni work in every conceivable field, from finance, politics and law to the arts and sciences. They understand the value of a DU education and know that hiring and providing guidance for DU graduates means supporting thoughtful perspectives and hard workers. After all, choosing the University of Denver makes you part of the DU community for life.
Discover how recent DU grads have used their academic experiences to launch meaningful and fulfilling careers.